Nine Inch Nails synth extraordinaire Alessandro Cortini has released his newest album Risveglio on Hospital Productions.
The album consists of 11 original tracks that Cortini recorded using an amazingly simple setup, only a Roland MC202 and TB303. A follow-up to his album, Sonno, which employed only the MC202, Alessandro tames these devices with a clear finesse and patience. While these are not inherently modular instruments, Cortini has combined them with a delay to further dramatize the decidedly dulcet tones he conjures from these devices.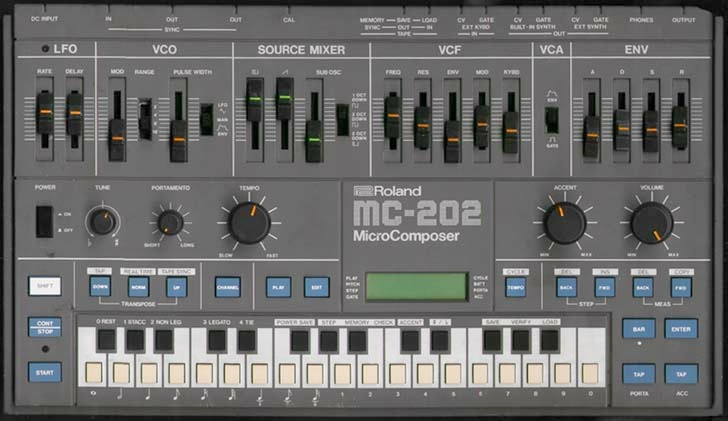 A departure from his work with Trent Reznor and Nine Inch Nails, Alessandro Cortini presents a more tempered and refined sound with Risveglio. As you can see in the video below, Cortini has access to a vast array of synthesizers and sound tools. The reserved scale of the production on Risveglio offer a glimpse into Cortini's own musical tendencies that we might not hear in collaborative work.
From the liner notes…
Like Sonno, Risveglio was written and recorded while on tour. The drive to create intimate works during late-night downtime reveal Cortini to be committed to personal vision beyond the call of duty. While Sonno was created using only a Roland 202 and delay, Risveglio adds a Roland TB303, synced to the 202. In his own words, "The 303 can be such a haunting instrument used in a certain way, and I felt it completely fit the mood of the previous work I have done on the 202, especially when given a specific location in space….it's such a living instrument." The addition of Roland TR606 gives one of the pieces a rhythmic pulse that separates it from the preceding synthscapes and renders Risveglio altogether a more dynamic affair than Sonno.

With Risveglio, Alessandro Cortini implores and emphasizes the imperfections and visceral textures of electronics vacant from so much contemporary solo synthesizer music. Furthermore Cortini carves out a similar space to what Kevin Drumm's Hospital releases have done for the worlds of Drone and Noise by finding the emotional and ultimately human voice within synthesis.
Any opportunity to post this amazing studio tour video that Alessandro Cortini did with Sonic State…
Alessandro Cortini presents Risveglio